Are you in the market for a sales tool that can help you close deals faster and more efficiently? Look no further. In this blog post, we'll be taking a look at the top 10 Linkedin Sales Navigator alternatives to use in 2023. From AI-driven analytics to custom pipelines and more, these tools can help you take your sales game to the next level!
LinkedIn Sales Navigator – Overview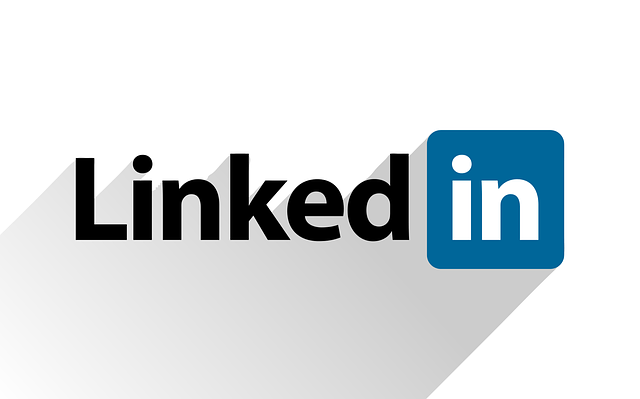 Linkedin Sales Navigator is a powerful sales intelligence platform developed by LinkedIn. It helps sales professionals identify and connect with potential customers and clients, build relationships, and track their progress. LinkedIn Sales Navigator provides easy access to rich insights on potential customers, including contact information, background data, and interests, as well as the ability to target prospects with tailored messaging.
It also allows users to create accounts for their entire team and sync contacts across all devices. With Linkedin Sales Navigator's intuitive dashboard, users can easily view a list of leads or contacts in one place and keep track of their progress with real-time updates. Additionally, the platform offers advanced search capabilities so users can quickly find the right prospects to target for effective lead generation.
What's good about Linkedin Sales Navigator
Linkedin Sales Navigator is the ultimate networking platform for professionals. It provides users with a number of features that make it easier to research and connect with potential leads, build relationships, and close deals. It has a robust search engine that allows users to easily find contacts and companies in their industry or niche, as well as helpful filtering options to narrow down results. Sales Navigator also provides advanced insights into target accounts, including company size, location, industry, technologies used, and more.
It also offers a variety of messaging options such as InMail and Connects messages which enable users to quickly make contact with leads without having to leave the platform. Additionally, Linkedin Sales Navigator makes it easy for users to keep track of their progress by providing detailed reports on activities such as account visits, profile views, etc. This helps them prioritize their efforts and make better decisions when connecting with prospects with one month of a free trial.
What's not so good about Linkedin Sales Navigator
One of the main drawbacks of Linkedin Sales Navigator is the price. It can be quite expensive for small businesses and startups who don't have much budget to work with. Also, it may not be the most user-friendly platform as it takes a bit of time to learn how to use all its features. Additionally, while Sales Navigator has a lot of features, they may not all be necessary for every business's needs. Finally, some users have complained about slow loading times and issues with getting regular data updates.
Top 10 Sales Navigator Alternatives to Use in 2023
1. GrowMeOrganic – Linkedin Sales navigator alternative
GrowMeOrganic is an all-in-one email finder and marketing automation software and lead generation tool that can help you find leads quickly, personalize outreach emails, and track progress. It's a powerful LinkedIn Sales Navigator alternative that is ideal for businesses of all sizes. With GrowMeOrganic, you can easily search for prospects on social media platforms such as LinkedIn, Twitter, and Facebook. You can also automate tasks like creating personalized emails and scheduling follow-up conversations.
GrowMeOrganic provides a wide range of features that make it easier to manage your sales process. For example, you can use the lead scoring feature to prioritize leads with the highest potential for conversions based on their online behavior. You can also create targeted customer segments to send tailored emails at the right time to increase engagement and improve your chances of success.
Other features include email tracking, lead nurturing tools, A/B testing capabilities, analytics reports, automated drip campaigns, and more. GrowMeOrganic also integrates with popular CRM systems such as Salesforce and Pipedrive so you can streamline your workflow even further. With its intuitive interface, comprehensive features, and great customer support team, GrowMeOrganic is one of the best LinkedIn Sales Navigator alternatives available today – a cardless free trial is available.
2. DiscoverOrg
DiscoverOrg is a cloud-based data intelligence platform that provides sales, marketing, and hiring teams with data-driven insights to improve their customer acquisition and retention efforts. It provides comprehensive B2B contact, company, and organizational data on over 30 million companies and 500 million contacts. The platform offers features such as segmentation, analytics, lead scoring, account intelligence, and more. It also allows users to search for contacts by name, job function, industry, and more.
With its integrations with CRM platforms like Salesforce and Marketing Automation tools like Marketo or HubSpot, DiscoverOrg makes it easy for organizations to keep their customer data up-to-date. With DiscoverOrg's adaptive insights engine powered by AI algorithms, users can gain a better understanding of customer behavior and trends in order to create targeted campaigns that are more likely to succeed.
3. InsideView
InsideView is a powerful sales and marketing platform that enables businesses to gather real-time insights about prospects, customers, and market trends. It helps businesses identify new leads, build relationships with customers, and close deals faster. With InsideView, you can find out who the decision-makers are in an organization, as well as their contact information. You can also use InsideView to stay up-to-date on news related to your industry and target markets.
Furthermore, you can use the platform to monitor customer activities for better engagement and retention. InsideView's comprehensive suite of features makes it a great choice for sales and marketing teams looking for an all-in-one solution to improve their productivity and close more deals.
4. UpLead
UpLead is an online platform that provides sales intelligence to businesses. It helps companies to identify and connect with qualified leads. With UpLead, you can access over 40 million business contacts and 30 million decision-makers worldwide. The platform also offers powerful search capabilities, enabling users to quickly find the data they need.
UpLead also includes features such as lead scoring, automated lead enrichment, email verification, lead alerts, and more. It also provides data on companies, including financials, ownership structure, and more. With UpLead's user-friendly interface, you can easily manage your contact database and maximize your sales efforts.
5. RainKing
RainKing is a sales intelligence platform designed for use by B2B sales and marketing professionals. It provides detailed business-to-business (B2B) contact, company, and industry data, enabling users to identify, prioritize, and target new prospects and opportunities for their business.
Rainking can help users find the right people to connect with at their target accounts. It also provides competitive insights into companies and industries to help sales teams better understand their prospects' needs. RainKing also offers predictive analytics capabilities that allow users to track account activity over time and determine which accounts are most likely to convert into customers.
RainKing can also be used to research competitors' activities and strategies in order to gain an edge in the market. Finally, RainKing provides customized dashboard views that enable users to quickly access key performance metrics such as lead conversion rate, average deal size, and win/loss ratios.
6. Clearbit Connect
Clearbit Connect is a data activation platform that offers a suite of tools that allow businesses to quickly and easily find, enrich, and activate customer data. It provides businesses with a comprehensive view of their customers, enabling them to make more informed decisions in their marketing efforts. Clearbit Connect allows users to access real-time data on potential customers and find contact information, such as email addresses and phone numbers. It also offers advanced segmentation capabilities which allow users to create targeted lists based on different criteria.
Additionally, Clearbit Connect enables users to enrich their customer profiles with job titles and company information. Finally, the platform provides powerful automation features which help streamline processes and make it easier for businesses to build meaningful relationships with their customers.
7. Lead411
Lead411 is a powerful sales intelligence platform that helps businesses to identify and target prospective customers. It provides access to accurate contact information, company profiles, and news updates that can be used to build relationships with potential customers. Lead411 also offers marketing automation tools for creating custom campaigns and tracking customer engagement.
The platform can be used as an alternative to ZoomInfo and LinkedIn Sales Navigator, providing users with the same type of data at a lower cost. With Lead411, businesses can quickly find prospects based on specific criteria such as industry, location, job title, or size of the company. The platform also allows for easy segmentation so that users can tailor their campaigns to their target audience.
Additionally, Lead411 provides insights into customer behavior so that businesses can better understand how to engage their prospects.
8. Lusha
Lusha is a powerful sales automation and lead generation platform that provides users with the tools they need to maximize the effectiveness of their LinkedIn Sales Navigator usage. It offers functions like auto-capturing contacts from LinkedIn and generating targeted leads from social media networks. With its intuitive interface, Lusha makes it easy for users to quickly identify and reach out to potential prospects. It also enables users to track progress and measure performance in order to optimize their sales efforts.
Moreover, Lusha's integration with Salesforce, Zapier, and other popular CRMs allows users to further streamline their workflows, making it easier for them to manage data across multiple platforms. With these features, Lusha is an ideal solution for businesses looking to increase their ROI on LinkedIn Sales Navigator uses.
9. AeroLeads 
AeroLeads is an email finder tool that helps sales and marketing teams quickly and accurately find the contact information of prospects. It pulls data from LinkedIn Sales Navigator to provide targeted lists of contact information, enabling users to quickly search, filter, and export data in minutes.
Additionally, AeroLeads offers a Chrome plugin that enables users to search for leads directly from LinkedIn profiles and export the data into their CRM. With its powerful features and intuitive interface, AeroLeads is a great alternative to ZoomInfo or Skrapp for finding the contact information of prospects.
10. Datanyze
Datanyze is a sales prospecting software designed to help you qualify prospects, track leads, and uncover customer and market intelligence. With Datanyze, you can identify website visitors and accurately capture contact information. It also provides sales intelligence tools that use different approaches to sourcing leads.
Additionally, Datanyze provides email tracking and templates, as well as call tracking and recording. It also offers lead generation tools such as ReferralCandy and ZoomInfo substitute for lead management. The software is free to use but does offer additional features for a fee.
Conclusion
The conclusion from this factual data is that there are many tools available to help sales professionals with their outreach and lead-generation efforts. The most popular tools include GrowMeOrganic Email Finder, ActiveCampaign, Social CRM LinkedIn Tools, Nimble, Octopus CRM, and Expandi.
Each of these tools offers unique features and pricing which should be considered when selecting the best Sales Management Tool. LinkedIn Sales Navigator is a useful platform for B2B lead generation, allowing users to find leads and create campaigns quickly and easily. It is important to automate as much as possible when it comes to sales outreach to save time and resources while increasing efficiency.
About Post Author