From Cold to Gold: How Our
Email Finder

Software Features Can Boost Your Sales Pipeline
Find emails by domain
Find all email addresses on any domain in a matter of minutes. Enter the list of domains you want to find information about, and our domain email finder will retrieve the contact information of all the employees working in those domains.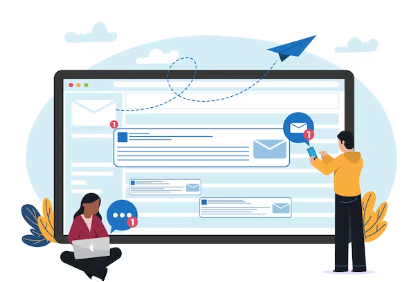 Find emails by company name
Utilize our database to search for specific companies based on their industry, size, location, name, and other relevant factors.
Find emails from names
If you have information about a lead's name and company domain but not their email address, we can help you find it. Take advantage of this feature to add high-quality contacts to your list of potential customers.
Find Key-Decision Maker's email
Find email addresses of Key-decision makers like CEOs, CFOs, etc. by using our email finder tool. You can create highly targeted filters to draw out information about very specific designations in a list of domains.
Effortlessly and at Scale
Find Emails Addresses in Bulk
Give us the list of prospect name & their company, and we'll find all of their email in one click.
Connect, Collaborate, Conquer
Expand Your Network with Ease
GrowMeOrganic's Email Finder helps you discover hidden gems within your industry, connecting you with professionals who matter.
GrowMeOrganic

works with what you already work with
Easily transfer leads from GrowMeOrganic to your suite of tools by utilizing both our native integrations and Zapier.
Unlock Your Outreach Potential
Bid farewell to generic emails that end up in spam folders. With GrowMeOrganic's Email Finder, you gain access to authentic and verified email addresses.
Trusted by Reputed Companies

Supercharge Your Sales Outreach with GrowMeOrganic - Find Leads Faster Than Ever Before!
Discover How
GrowMeOrganic

Can Revolutionize Email Finding for...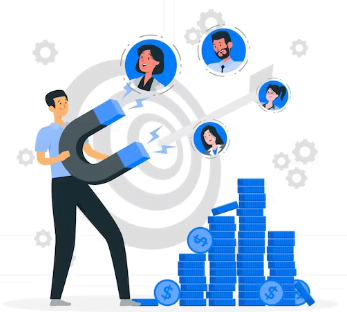 Lead Generation
Your business will reach new potential clients easier than ever before. See exactly what your potential clients are looking for and reach them the minute they land on your page.
Business Dev
GrowMeOrganic helps you find people that matter for your business, including investors, influencers, first clients, and team members.
Content Marketing
contact blog owners, establish connections by creating links, get in touch with writers, and promote your content to increase its reach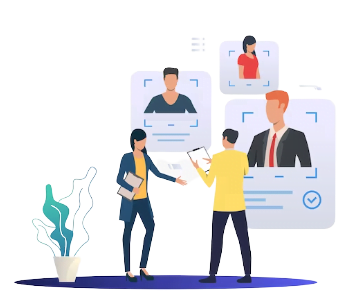 Recruiters
Whether it's a new candidate or a new position that you are looking for, GrowMeOrganic tools will help you find them.
Sales
GrowMeOrganic simplifies the sales process so you can find qualified leads, follow up, and convert better.
Outreach
Streamline your marketing by finding bloggers, journalists, influencers, and website owners, all within a single platform.
The platform itself has unbelievable amount of options that are just not available on any other company that I've been using. I tried Lusha, Apollo, Snov.io loads of others and they're just so restricted and limited. But with GMO, for the power of the price you pay everything is unlimited.
More Accurate. Unlimited Credits. Super Affordable
Save more than $1000/Month on expensive prospecting & outreach platforms
Multiple Subscriptions, Super Costly 😩
All in One, Unlimited Credits⚡
Frequently Asked Questions
How can I find email addresses with GrowMeOrganic Email Finder
When you sign-up and install our chrome extension, you get access to over half a dozen email finder features.
With GrowMeOrganic Email Finder you can:
Upload a list of domains and receive a list of emails using Bulk Domain Search
Filter companies by name, industry, size and more, and find company email addresses with Company Profile Search
Upload a file with first name, last name and domain or url to find email addresses in bulk through Bulk Email Search feature
Collect emails in bulk from multiple platforms searching prospects by job title, skills, and location with LinkedIn
Install the plugin and get leads' email addresses from company websites and search results pages.
What's the accuracy of the retrieved emails?
How does GrowMeOrganic compete with other similar tools in the market?
Unlike other players in the market, GrowMeOrganic offers all the features you need on a single platform with unlimited credits.
Click here to see a detailed comparison of GrowMeOrganic vs other companies
Can I find key decision maker's email with GrowMeOrganic?
Yes! GrowMeOrganic gives you the full capability of finding key decision-maker emails in the platform with the following features:
1. Find employees emails from a list of company domains
2. Download companies filtered by any country, industry and size
3. Convert the name of the companies to their domains (website)
4. Bulk search and unlimited credits available.
All of the emails found in GrowMeOrganic are already pre-verified and ready for your outreach campaigns.
Interested in watching a video to see how it works? Click here
Can I really extract unlimited emails from LinkedIn searches?
Can I use all the features in any plan?
All our tools are unlocked on all plans (with unlimited credits on Growth/Pro Plan). It includes:
1. LinkedIn Email Extractor - Extract unlimited emails from LinkedIn/Sales Navigator
2. Key Decision Maker's Email - Get unlimited access to 30M+ companies & 575M+ verified B2B emails
3. Email Finder - Find verified email of someone from their name and company domain (Bulk)
4. Google My Business Extractor - Export B2C businesses contact listed on Google My Businesses from any region 
5. Email Drip Campaign - Send emails with automated follow-up based upon the recipient's activity.
What's included in the Free plan?
First of all, I'd like you to know that it takes 30 seconds to sign-up for the free trial (No credit card required).
You'll get 14 days of free access with an average of 200 credits for all features. (from extracting emails of your potential customers to running your drip email campaign).

You can see your credit limits and usage by hovering over the top-right menu icon on your dashboard.
How do you offer support if I get stuck somewhere?