Email Drip Campaign #
Lets see how we can use GrowMeOrganic's Drip Campaign feature to send automated and personalized emails with follow-ups, track open, click, replies & conversion rates.
1. Start by clicking on "My email campaigns" from your GrowMeOrganic dashboard.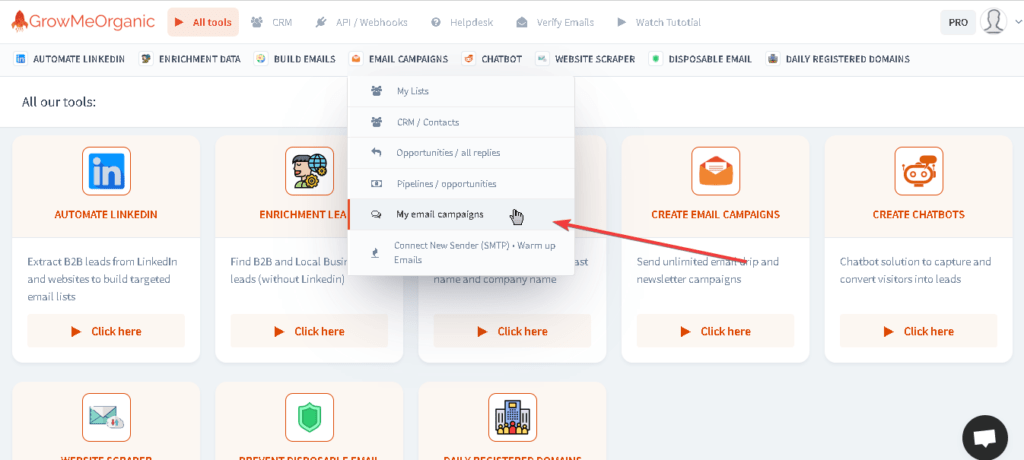 2. Click on "Create a campaign" to start a new campaign.
3. Choose the type of campaign you want to create
4. Configure the essential details, make sure you give human-like pauses so it doesn't look like a spam.
(Additionally you can also warm-up your emails so that they don't end up in spam folder)
5. Now choose your Email template and a list where you want to save the converted contacts, and click on "Update configuration of this campaign".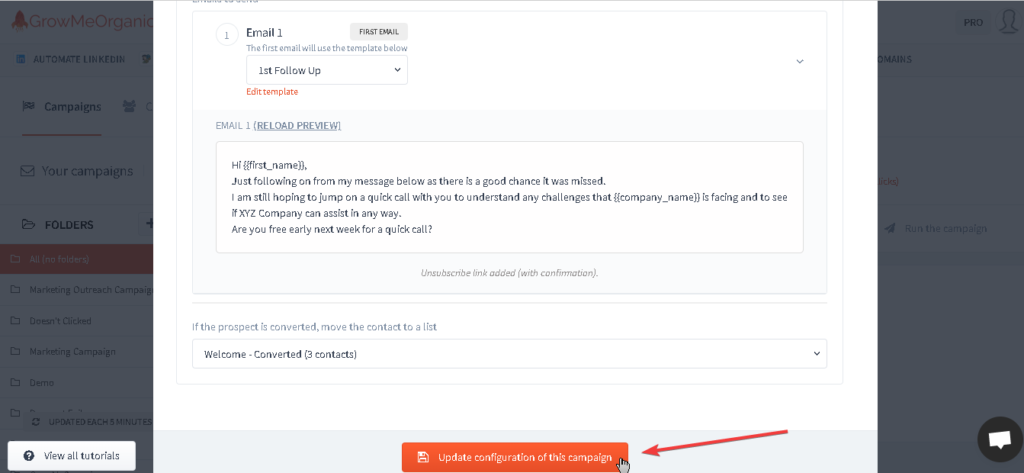 6. You can now click on "Start the campaign".
You have successfully Created and started your Email outreach.
You can also click on "View statistics" to check how well your campaign is doing.
Identify Engaging Leads #
1. Click on "CRM/ Lead scoring".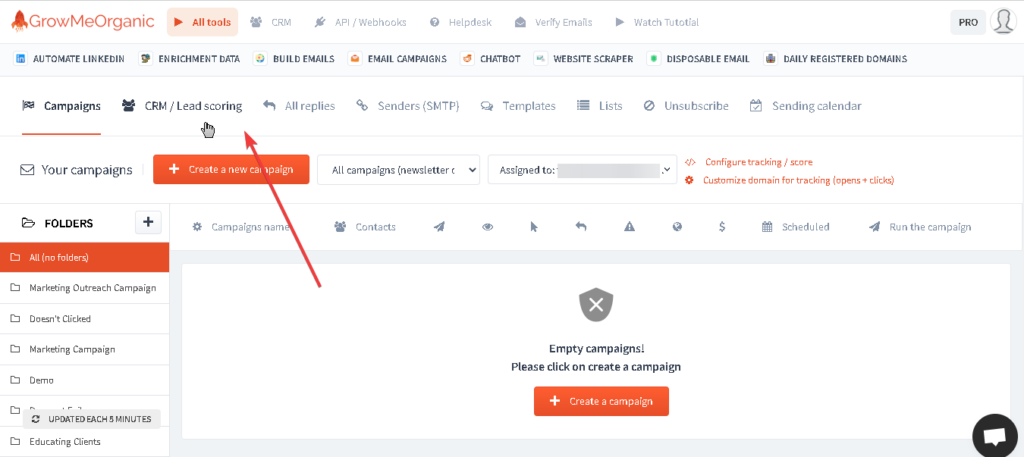 2. Click on "Configure".
3. You can now assign points to open, reply and click events and organize your hottest leads.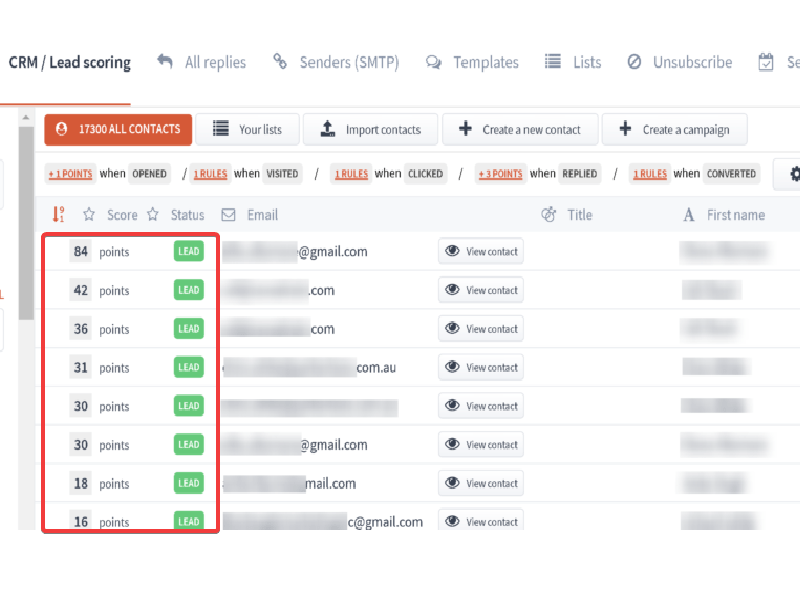 Connect your Favourite Email Provider #
1. Click on "Senders (SMTP)".
2. Click on "Connect a SMTP (Sender)".
3. Configure your email provider.
4. Click on "Update and check this sender".
You have now successfully connected to your Email Provider.
Image personalization for Emails #
Let's see how we can take our email game to the next level by sending personalized images to our prospects.
1. Click on "Templates".
2. Click on "Image personalization tool".
3. You can add your own "new image" or choose from an existing "gallery".
4. Click on "Add text" and customize your new element to be displayed.
You can now send emails with a personalized image to boost your conversions and click-through rates.