Find B2B businesses #
Let's take a look at how we can find B2B companies by country, industry and size.
1. Start by clicking on "Find B2B companies" from your GrowMeOrganic dashboard.
2. Select the Country, Industry and company size and click on "Prepare download".
3. Export your file in your desired format.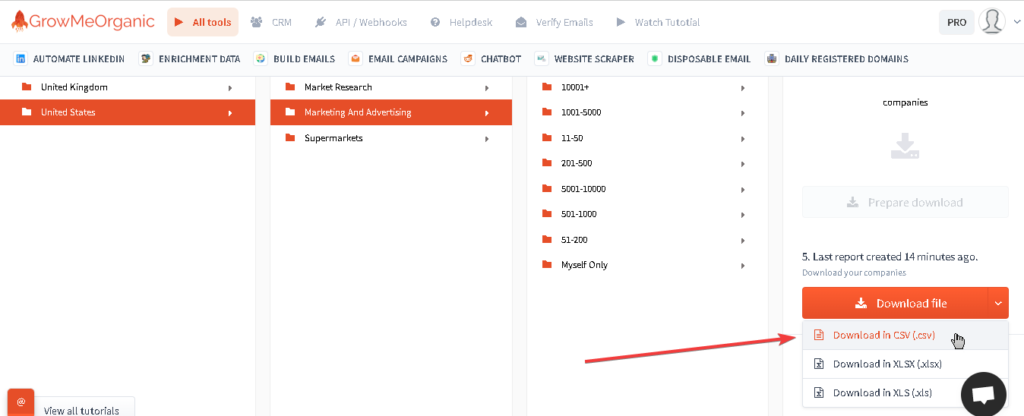 Your file will start downloading. It should look something like this.