Are you ready to take your business processes to the next level? Are you looking for a way to streamline your workflows and make them more efficient? If so, then this blog post is for you! We've rounded up the 13 best workflow automation software solutions that can help you automate tasks, reduce manual steps, and boost productivity. Read on to find out which one is right for your business!
Introduction
Workflow Automation Software helps businesses automate repetitive tasks that are time-consuming and mundane. It also enables teams to streamline their processes for maximum efficiency, enabling them to focus on more important tasks.
With the right workflow automation software, businesses can reduce costs, improve customer satisfaction, and increase productivity. In this blog, we will look at 13 of the best workflow automation software available in the market today. We will explore their features, advantages, and disadvantages to help you decide which one is the best fit for your business.
Why Use a Workflow Automation Software?
Workflow automation software helps businesses to automate and control their routine processes to help boost productivity, reduce costs, become agile, and improve customer experience. Automation software enables businesses to make their processing funnels work effortlessly from person to person or system to system. It helps businesses streamline their operations and optimize their workflow processes for optimal efficiency.
This helps businesses focus on their core competencies, crucial business activities, and customer service. Additionally, it helps to create a centralized data repository with easy access to information from anywhere and anytime.
It also helps businesses stay organized by providing visibility into each step of the process. It helps identify bottlenecks in the process so that they can be addressed as soon as possible. Additionally, it provides insights into how work is progressing and helps to identify areas of improvement. With the help of workflow automation software, businesses can easily monitor and track their processes in real-time, making it easier to stay on top of tasks and deadlines.
Finally, workflow automation software helps businesses improve customer experience by providing a smooth and efficient way to manage requests and complete tasks. By automating processes, businesses can quickly respond to customer inquiries and resolve issues quickly, resulting in a better customer experience overall.
GrowMeOrganic
GrowMeOrganic is a powerful workflow automation software that can help businesses streamline their processes and boost their efficiency. It features a powerful workflow designer, allowing users to create custom workflows tailored to their business needs. GrowMeOrganic also offers an intuitive dashboard to monitor the progress of each workflow and a notification system to alert users when actions are required.
Additionally, it provides integration with popular third-party applications, such as Zapier, so users can easily connect their workflows with existing systems. With GrowMeOrganic, users can quickly set up automated workflows to manage tasks and get things done faster and more efficiently.
Zapier
Zapier is a powerful and popular workflow automation software that can help businesses streamline their processes and save time. It allows you to create automated workflows that trigger when certain conditions are met, and it can be used to connect different web applications and services, such as Gmail, Salesforce, and more.
Zapier also offers powerful features such as filtering, branching, and scheduling, which makes it a great tool for automating complex processes.
Integromat
Integromat is a powerful workflow automation software that helps you create an automation triggered by events from hundreds of apps. It allows you to connect apps, and create workflows that are triggered by events in any of these apps. With Integromat, you can easily set up an automation that will save you time and money. You can create custom automation to fit your exact needs, as well as use ready-made integrations that are already available in the platform.
Integromat allows you to connect multiple apps and create complex workflows, and it is easy to use and manage. With Integromat, you can automate tasks such as sending emails, creating tasks, and more. It also allows you to track the progress of your automation and provides useful insights into how they are performing. With Integromat, you can easily create complex workflows and automate common tasks.
UiPath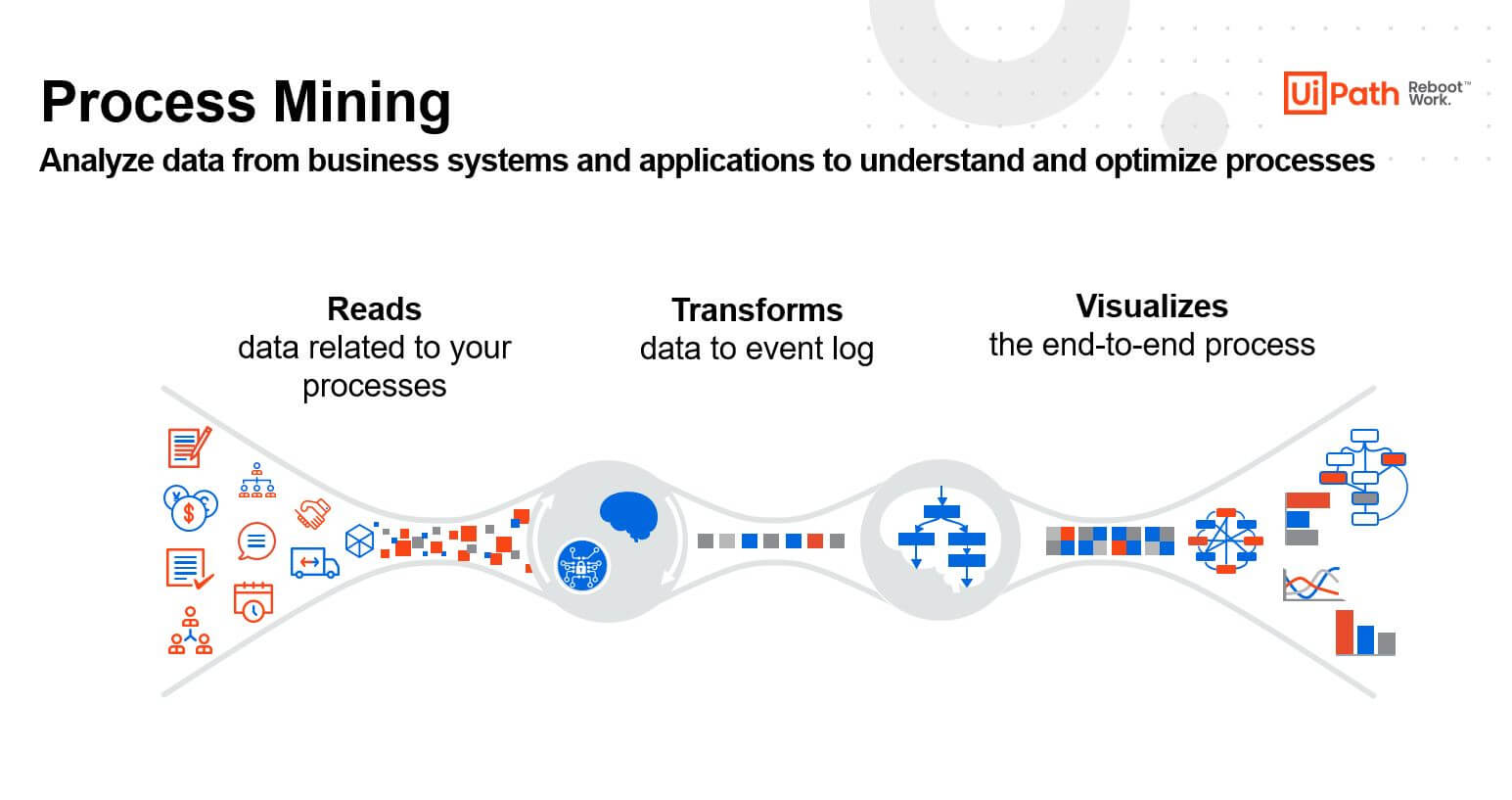 UiPath is an enterprise-grade workflow automation software that helps organizations streamline their processes, increase efficiency, and automate tedious tasks. It is designed to be user-friendly and easy to implement and use. UiPath enables businesses to automate their processes through the use of drag-and-drop functions and has a powerful set of features that make it ideal for automation. UiPath also offers AI-driven automation capabilities, allowing businesses to quickly develop intelligent automation solutions.
UiPath also offers an open platform, allowing users to access APIs, create custom connectors, and integrate with other applications. Additionally, UiPath provides a range of services including deployment support, training, and technical support.
Automation Anywhere
Automation Anywhere is a powerful workflow automation software that helps businesses automate various processes, including data entry, document processing, and customer service. It also has a range of features such as a drag-and-drop interface, easy-to-use task designer, and AI technologies such as natural language processing, image recognition, and cognitive analytics. Automation Anywhere offers an intuitive user experience and is used by several enterprises for their workflow automation needs.
Nintex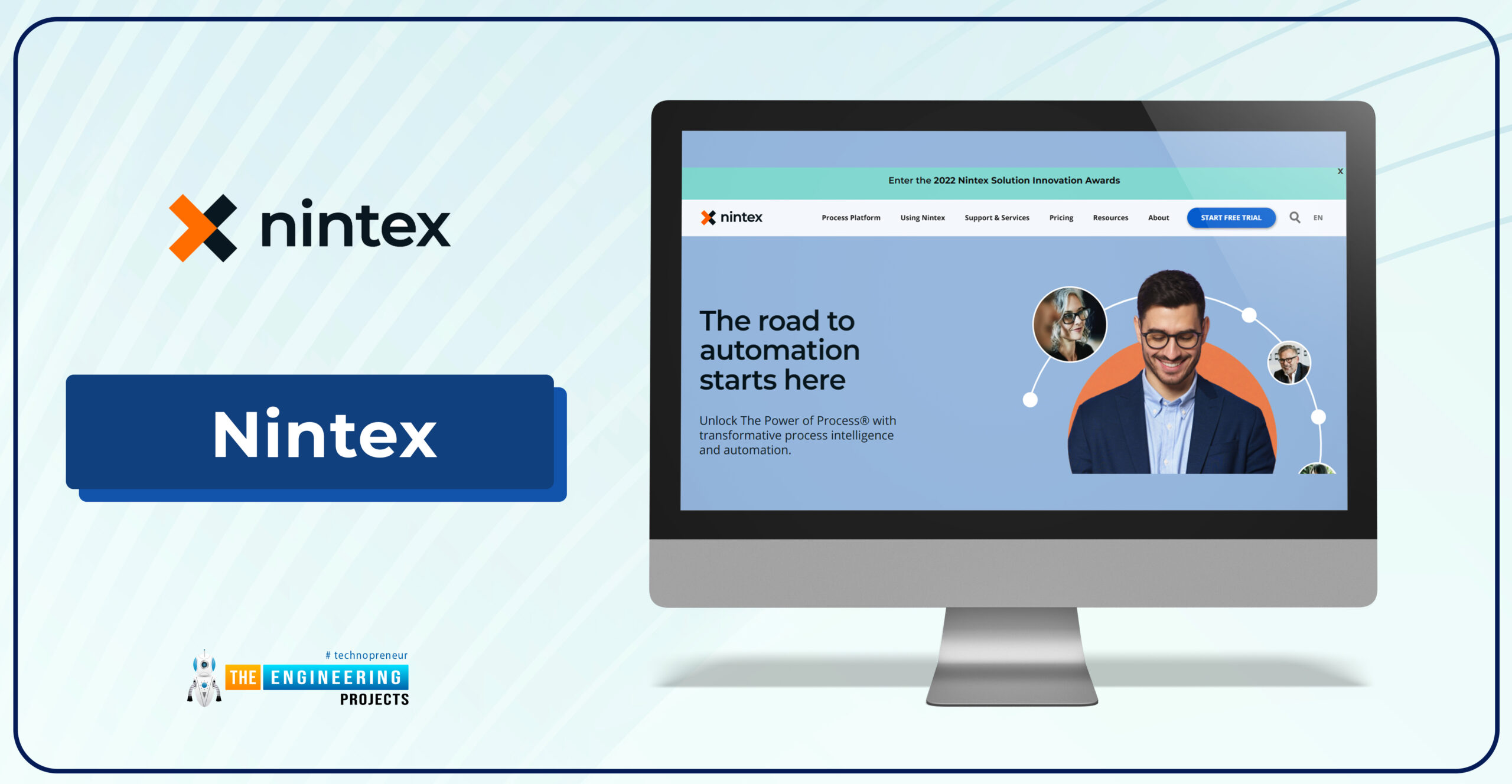 Nintex is a workflow automation software that helps businesses automate their processes, allowing teams to better collaborate and streamline their workflows. It offers a wide range of features, from document generation to document management, and its visual designer makes it easy for users to create new workflows. It also comes with an analytics dashboard that helps users track and analyze the performance of their workflows.
Additionally, Nintex offers integration with over 300 third-party applications, making it easy to connect with existing systems and services. Nintex's powerful workflow automation capabilities make it a great choice for businesses of any size.
WorkFusion
WorkFusion provides an AI-powered automation platform that helps businesses automate manual tasks and streamline processes. It offers powerful features such as cognitive automation, process automation, robotic process automation, and workflow automation.
It also enables users to easily integrate with popular business applications such as Salesforce, Microsoft Dynamics, Oracle ERP, SAP, and more. WorkFusion also offers a comprehensive library of drag-and-drop widgets that can be used to quickly create powerful workflows and automate them. Additionally, users can monitor their workflow performance in real-time and take corrective action quickly.
Jira Align
Jira Align is a powerful workflow automation software that helps teams streamline and optimize their processes. It offers features such as resource planning, capacity planning, and agile project management. The tool also enables teams to track progress, set goals, and measure results.
It also offers powerful reporting capabilities to help teams better understand their performance and make informed decisions. Jira Align provides a mobile-friendly interface, allowing users to access the software from any device. It also supports integration with other Jira products, making it an effective solution for managing large projects.
Tray.io
Tray.io is a workflow automation software that helps you build powerful integrations and workflows quickly and easily. With Tray.io, you can connect hundreds of apps and services including Salesforce, Dropbox, Slack, Marketo, and more. With this powerful tool, you can automate manual processes, reduce errors, and save time by automating repetitive tasks. You can also create powerful integrations with APIs or create custom scripts or code to extend your automation capabilities.
Tray.io is an intuitive solution that allows you to get up and running quickly with minimal effort. With its powerful drag-and-drop interface, you can create complex workflows in minutes with no coding experience necessary.
IFTTT
IFTTT is an acronym for If This, Then That, and it's a useful tool to help you perform actions automatically, create an alert, and connect your accounts and apps. For example, you can create a recipe so that every time you put a new photo on Facebook, IFTTT can automatically save a copy to Dropbox.
It allows users to create chains of simple conditional statements, called "Applets." These Applets execute simple tasks when specified conditions are met.
Parabola
Parabola is a powerful workflow automation software that enables users to create automated workflows and processes with drag-and-drop ease. It allows users to quickly and easily automate repetitive tasks, eliminating manual processes, and saving time and money.
Parabola allows users to connect multiple data sources, transform data, and create complex workflows with a wide variety of tools. It also provides an intuitive interface to help users quickly create, edit, and manage automated workflows. Parabola is suitable for both small businesses and large enterprises.
Kissflow Automation
Kissflow Automation is a powerful workflow automation software that allows you to automate business processes, from simple tasks to complex processes. With its intuitive user interface and easy-to-use features, you can quickly create automation workflows for your organization. The software offers a wide range of features such as drag-and-drop workflow building, real-time task management, automated notifications and reminders, and more.
It also comes with a variety of integrations, allowing you to connect it to popular tools like Salesforce, Workday, Microsoft Dynamics 365, and more. Kissflow Automation is a great choice if you are looking for highly customizable workflow automation software that can be tailored to fit the needs of your organization.
Conclusion
When looking for the right workflow automation software, it is important to consider the needs of your business and the features offered by the software. Each workflow automation software offers unique features and benefits, so choosing the one that best suits your business's needs is important.
If you want software with an unlimited amount of credits at an affordable rate, GrowMeOrganic Chrome Extension might be the choice for you.
The 13 best workflow automation software listed here are some of the most popular ones on the market and can help your business save time, money, and resources. As you evaluate these automation solutions, be sure to consider the cost, ease of use, scalability, integrations, and customer support offered by each.
About Post Author