In order to connect your Gmail with GrowMeOrganic, you'll have to allow Gmail to connect with third party apps. Here's how to do it.
Allow Gmail with Less Secure App
1. Sign in to your Google Account.
2. Go to Security > Less secure app access. Click Turn on access.
Set up Gmail SMTP server on GrowMeOrganic
1. Login to your GrowMeOrganic dashboard.
2. Go to CRM > Senders (SMTP) > Connect a SMTP (sender)
3. You'll see a new pop up. Enter your Gmail account credential (scroll down to fill in the complete form)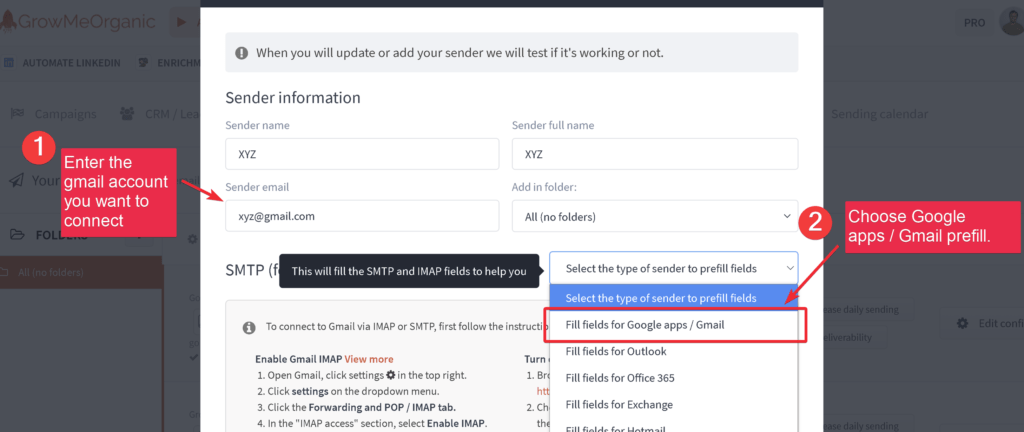 Google allows only 150 emails to be sent per day on free Gmail account. To send more emails, you can either create multiple gmail accounts or use services like Amazon SES (extremely cheap) to send a lot of emails.