Are you a digital marketer looking to take your business to the next level? Do you want to increase your client base and generate more leads? If so, this blog post is for you! We'll show you how to get clients for digital marketing from creating a strong online presence to utilizing effective marketing tactics. Read on to learn the secrets of success!
Establish Your Brand
In order to succeed in the digital marketing landscape, it is important to establish your brand. Having a recognizable and unique brand identity will distinguish you from the competition, and help your potential customers recognize you. To achieve this, create a unique logo, website, and social media presence. Focus on creating content that grabs attention and is tailored to your audience.
Additionally, take advantage of SEO strategies such as directory link building, keyword research, and content optimization to ensure your website ranks in the top search results. Once you have established your brand, you can begin to look for clients.
Who is your potential client
When it comes to digital marketing, knowing your target audience is key in order for you to be able to effectively and efficiently reach them. It's important to understand who your potential clients are, as each person has different needs and wants and has varying levels of understanding when it comes to digital marketing. Knowing who you're trying to reach can help you create content that resonates with them, this is called lead enrichment.
This can be done by doing market research, surveys, and interviews which can help you gain an understanding of what kind of content your potential clients would want to see. Additionally, you can also use social media analytics and analytics from your website or blog to gain insight into who your audience is. Once you've identified who your target audience is, you will be able to tailor your content towards them, making it more likely that they will become a customer.
Once you have your potential clients, you can narrow down your results by downloading the info of all the companies you want to target.
Targeting Criteria
In order to acquire successful digital marketing clients, it is important to have a clear idea of who your target audience is. This will help you create an effective marketing strategy that is tailored to their needs and interests. Consider factors such as age, gender, geographical location, job role, and any other relevant details such as interests, hobbies, or lifestyle. Make sure you are creating content that resonates with the target audience and is tailored to their needs.
Additionally, look at current trends in the industry and analyze how your target audience is engaging with them. This will help you develop an effective targeting strategy that meets your desired outcome.
Lead generation tools for digital marketing
Lead generation tools like GrowMeOrganic Chrome Extension for digital marketing are essential for any digital marketing campaign. It's important to have the right tools in place to ensure that you are able to reach out to the right prospects, capture their information and create a relationship that will result in sales.
Lead generation tools can help you identify the right leads, generate more leads, and nurture those leads into customers. Some of the most popular lead generation tools are GrowMeOrganic, HubSpot, Snovio, Hunter, ZoomInfo, RocketReach, and Clearbit.
Search engine optimization (SEO) is a great way to generate leads organically. Optimizing your website for keywords and increasing your visibility on search engine result pages (SERPs) will enable you to reach out to those searching for products or services related to yours. You can also use SEO to attract more backlinks from other websites and improve your website's ranking.
Another popular lead-generation tool is social media marketing. With social media platforms such as Facebook, Twitter, LinkedIn, and YouTube, you can build relationships with potential clients and engage with them in meaningful conversations. You can also use social media platforms to share content that educates potential customers and encourages them to purchase your products or services.
Finally, niche marketplaces are also a great way to generate leads for digital marketing campaigns.
Lead Enrichment
Lead Enrichment is a process of gathering more detailed information about prospective customers by supplementing the initial lead data with additional data from other sources. This additional data can include demographic, firmographic, and technographic information, such as job title, industry, company size, and interests. This data can be used to refine your lead segmentation and targeting strategies and to improve the effectiveness of your marketing campaigns.
Lead enrichment can also give you insights into a prospect's purchase journey, enabling you to tailor your messaging to meet the individual's needs. With the right lead enrichment tools, you can gain a better understanding of your prospects' buying intent and develop more meaningful relationships with them. By taking advantage of lead enrichment, you can generate more qualified leads and close more deals.
Lead Scoring
Lead scoring is an automated process used to identify sales-ready leads based on pre-defined criteria. This criterion is based on how an individual interacts with your brand, such as website visits, downloads, emails opened, and so on. The criteria for scoring are completely customizable and can be tailored to the needs of your brand.
By using lead scoring, you can quickly identify the prospects that are most likely to become customers and prioritize them in your sales pipeline. It can also help to identify prospects who need more nurturing before they become sales-ready. Lead scoring allows you to focus your efforts on the leads that are most likely to convert into customers and save time by avoiding prospects who are unlikely to convert.
Utilize Niche Marketplaces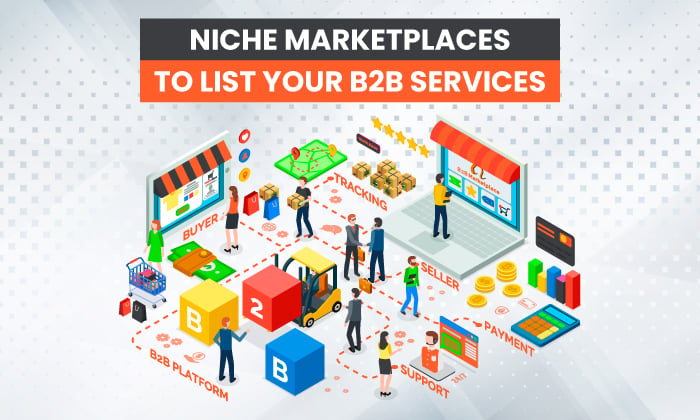 As digital marketing continues to grow in 2022, one of the most effective ways to get clients is to utilize niche marketplaces. These specialized platforms can give your agency more exposure and bring in qualified leads. They also provide a great opportunity to showcase your skills and services to potential customers. Niche marketplaces are a great way to connect with potential customers who are already interested in digital marketing services. By targeting a specific industry, you can quickly establish yourself as an expert in the field, allowing you to stand out from other agencies and giving you an edge in the competitive digital marketing space.
Additionally, many niche marketplaces offer additional features such as lead generation, lead enrichment, lead scoring, and customer retention strategies that can help you maximize your ROI.
Focus on Customer Retention Strategies
Customer retention is essential for any digital marketing strategy. It's important to keep customers engaged and satisfied in order to ensure repeat business and increase customer loyalty. To do this, companies need to focus on customer retention strategies that will help them build relationships with their existing customers, as well as keep them coming back. Here are some strategies that can be used to maintain customer loyalty:
• Maintain the highest standard of customer service: Providing top-notch customer service is the best way to ensure that customers remain loyal to your brand. It's important to listen to and respond to customer feedback, as well as address any complaints or issues quickly and effectively.
• Build and maintain a relationship with your customers: Establishing a personal connection with your customers is an effective way to keep them coming back. Get to know them by learning about their needs and preferences, and then use this information to provide personalized offers and discounts that are tailored to their interests.
• Personalization is key: Personalization is all about making each customer feel unique and appreciated. Use data-driven marketing techniques such as segmentation and targeting to create personalized messages that resonate with each individual customer.
• Appreciate your clients: Showing appreciation for your customers is a great way to make them feel valued. Encourage feedback by offering rewards for reviews, or simply thanking them for their business.
Utilize Referrals and Testimonials
In the digital marketing world, referrals and testimonials are an essential part of any successful lead acquisition strategy. Implementing a referral program for existing customers is an excellent way to incentivize them to refer potential clients to you. Additionally, you can gather reviews, feedback, and testimonials from your current customers to showcase your services and build credibility with potential clients.
You can also leverage influencer marketing to reach out to a wider audience. Influencers who have their own large following can help market your services, while still allowing you to maintain control of your message and brand. Having a campaign report generation and tracking system in place will help you monitor the success of any campaigns you launch.
Cross-referrals are also a great way to grow your client base. Reach out to other health and fitness professionals who don't necessarily work with exercise or nutrition but may have clients who need digital marketing services. They can serve as a source of referrals and can help you reach a larger audience.
By utilizing referrals and testimonials, you can gain the trust of potential clients and acquire leads more efficiently. With the right tools in place, you can grow your digital marketing business.
Use Content Marketing to Reach Prospective Clients
Content marketing is a key element of digital marketing, and it can be a great way to reach prospective clients. Content marketing allows you to leverage your expertise, knowledge, and experience in your field to create content that is both valuable and relevant to your target audience.
From blog posts to video tutorials and social media posts, content marketing can help you reach potential customers and build relationships with them over time. When done right, content marketing can be an effective way to attract the right people who are interested in what you have to offer.
Additionally, content can be used to build trust with your audience and demonstrate your expertise. When done correctly, content marketing can be an invaluable tool for digital marketers who are looking to attract new clients.
Create an Email List and Newsletter Series
Creating an email list and newsletter series is a great way to keep in contact with current and potential clients. By having an email list, you can market your products and services directly to clients who have already expressed an interest in what you offer. It's also a great way to stay top of mind with your customers and build a relationship with them.
To create an email list, you will need to choose a newsletter software such as GrowMeOrganic or MailChimp. Once you choose software, you can start building your list by collecting email addresses from existing customers and potential prospects. You can also incentivize people to sign up for your list by offering discounts, freebies, or exclusive content.
Once you have your email list set up, you can create a series of newsletters to send out regularly. This can include updates about your company, special offers, and discounts, industry news, and trends, or any other content that may be relevant to your audience.
By creating a newsletter series and keeping in touch with customers on a regular basis, you will be able to establish yourself as an authority in the digital marketing space and build relationships with potential clients.
Conclusion
Digital marketing has become essential for businesses today. In fact, according to Statista, global advertising spending.
To reach out to as many prospective customers as possible, your Digital Marketing Agency needs to spread its brand awareness. It already has an online presence, but in order to really make an impact, it needs strategic planning and execution of digital marketing initiatives. To maximize the success rate of your efforts, focus on things like keyword optimization, content marketing, email marketing, social media campaigns, and more.
Additionally, you need to utilize tools such as analytics and reporting to gain insights into customer behavior and identify areas where you need improvement. Finally, don't forget to measure the success of your campaigns by analyzing the results and adjusting your strategies accordingly. With these tips, you'll be able to get clients for digital marketing.
About Post Author