Are you a sales rep looking for the best CRM to help you close deals? Are you an entrepreneur building your own sales team and wanting to find the right CRM platform? If so, then this blog post is for you! We've rounded up twelve of the best CRM for sales reps out there, designed specifically with sales reps in mind. Read on to learn more about these great tools and how they can help you succeed in your career.
Introduction to CRM
Customer Relationship Management (CRM) software is a tool used by businesses to help manage customer relationships. It allows companies to store customer data in one central place and streamline their sales and marketing processes. This makes it easier to track customer interactions and keep up with their needs.
CRM software also provides insights for sales reps, such as the best deals to pursue and what customers are most likely to buy. With the right CRM system, sales reps can increase their efficiency and close more deals. Here, we review 12 of the best CRM software for sales reps.
Benefits of using a sales CRM software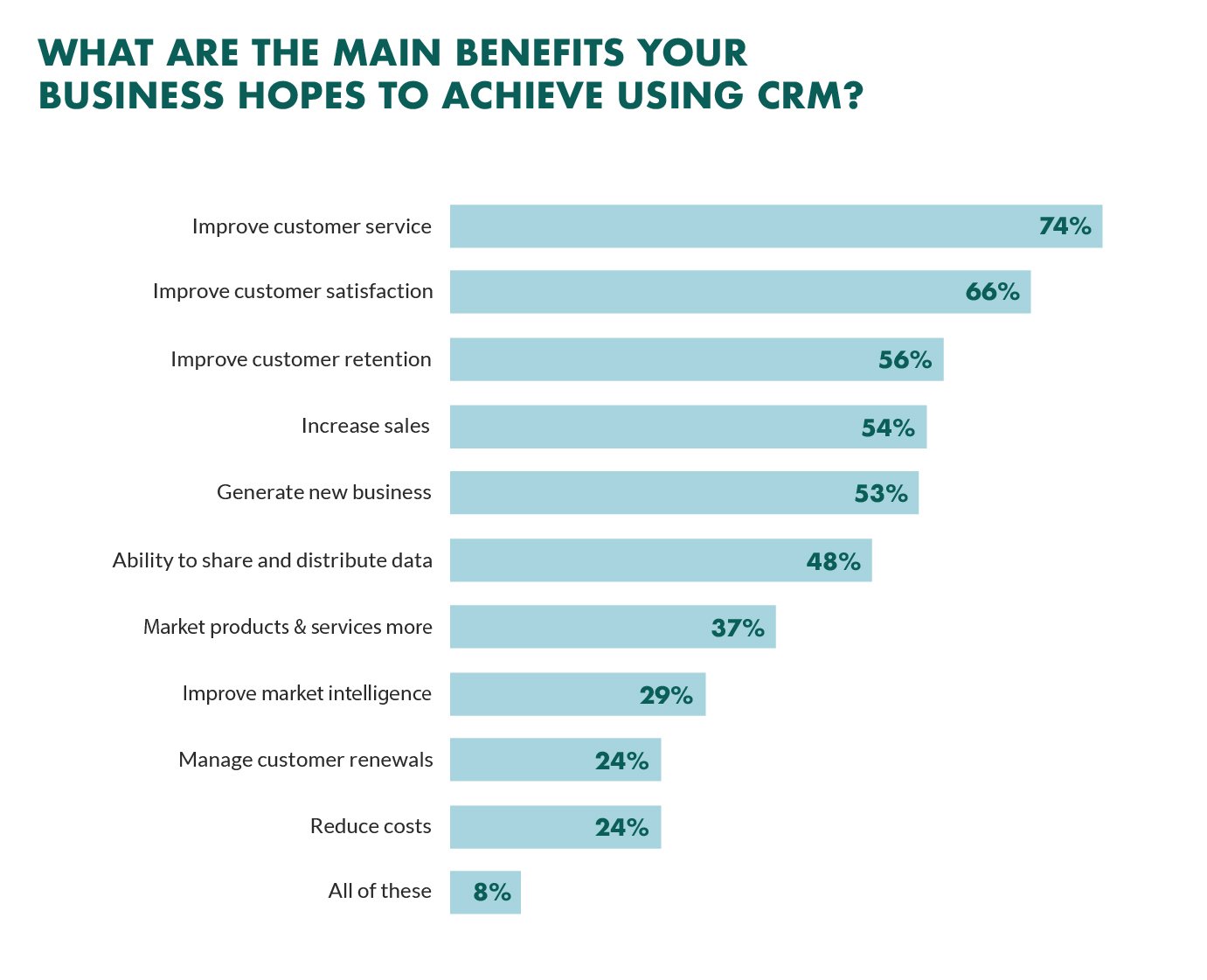 Sales CRM software can provide a number of benefits for sales reps. It can help to store all customer information in one place, making it easier to track and manage customer relationships. Additionally, sales CRM software can help to streamline the sales process, create a sales funnel, and do an in-depth analysis of all of the data. This can be incredibly useful in helping sales reps identify new opportunities and close more deals.
Additionally, some CRM systems offer features such as reporting tools, automated tasks, and lead scoring, which can help to make the sales process more efficient. Sales reps can also use sales CRM software to build stronger relationships with customers by tracking their interactions, storing notes, and scheduling follow-ups. With the right CRM software, sales reps can increase their productivity and close more deals.
GrowMeOrganic
GrowMeOrganic is a powerful CRM designed specifically to help sales reps close more deals. It features an intuitive user interface that makes it easy to manage and track leads, contacts, and opportunities. It also offers a number of features such as sales forecasting, automated lead scoring, and customizable reports.
GrowMeOrganic also integrates with other popular software such as Zapier, making it easier to manage all of your data in one place. With GrowMeOrganic's drag-and-drop design, you can easily customize the look and feel of your CRM to fit your unique workflow.
Salesforce
Salesforce Sales Cloud is a powerful CRM software that is designed to help sales reps manage their customers and close more deals. With Salesforce, sales reps can easily track customer data, identify sales opportunities, automate sales activities and streamline the sales process. It also allows sales reps to monitor their performance, track leads, and generate reports. Additionally, Salesforce provides great customer service and support, so sales reps can get help whenever they need it.
Zoho CRM
Zoho CRM is a powerful, cloud-based CRM system that helps sales reps build strong relationships with customers. It provides an easy-to-use interface, powerful analytics, and mobile apps that let you access your data on the go. Zoho CRM also offers a suite of features such as email marketing, customer segmentation, and lead management. With Zoho CRM, you can also create custom reports to track your sales performance and get insights into what's working and what's not.
HubSpot
HubSpot is a powerful software that provides sales reps with a single platform to manage customer relationships. With HubSpot, sales reps can track leads, manage customer profiles, and create automated workflows. It also offers a range of helpful features such as customer segmentation, customer journey mapping, and customizable dashboards. HubSpot also integrates with other tools such as email marketing, website building, and analytics, so sales reps can get a complete view of their customers.
Pipedrive
Pipedrive is an easy-to-use CRM platform that helps sales teams optimize their sales process. The platform offers pipeline management, contact management, task management, and reporting tools. It also provides insights into sales performance and customer data. With Pipedrive, sales reps can easily track and manage their leads, close deals faster, and boost their productivity. The platform also offers automated workflows, email tracking, and integration with other business applications.
Freshsales
Freshsales is a comprehensive CRM solution perfect for sales teams looking to streamline their sales process. It features a range of automated features, including lead scoring and nurturing, email tracking, and call logging. It also integrates with various third-party tools, such as Slack and Zapier, to help you get the most out of your sales activities.
Freshsales also offers a range of reporting and analytics tools to track your progress and ensure you are meeting your goals. With its intuitive design and easy-to-use features, Freshsales is a great CRM for sales reps.
Nutshell
Nutshell is an easy-to-use sales CRM that helps sales teams close more deals faster. It offers contact management, pipeline view, activities, and sales automation tools. With Nutshell, you can track leads, contacts, and accounts, as well as assign tasks, and manage follow-up activities. It also has a powerful reporting feature to help you track your progress. Nutshell gives you the power to automate mundane tasks, so you can focus on closing more deals.
Insightly
Insightly is a comprehensive CRM solution tailored for small and medium-sized businesses. It offers an array of features such as contact and lead management, project management, task automation, sales forecasting, and more. Insightly's user-friendly interface makes it easy to learn and use, and its pricing plans are highly affordable.
With Insightly, sales teams can track leads, progress opportunities through the funnel, and maintain customer relationships with ease. Insightly also offers powerful integrations with popular business tools like Gmail, Slack, and QuickBooks to help you streamline your processes even further.
Microsoft Dynamics 365
Microsoft Dynamics 365 is an enterprise CRM platform that provides a comprehensive suite of tools to help sales teams manage customer relationships, track sales performance, and collaborate with customers. The platform offers features such as role-based access control, automated workflows, contact management, and more.
It also offers integration with Microsoft's Office 365 suite of applications, so you can access the data you need from anywhere. Microsoft Dynamics 365 also integrates with third-party applications like Slack and GitHub to offer even more options for sales teams to collaborate. With Microsoft Dynamics 365, sales teams can easily manage customer relationships and stay informed about their performance.
Zendesk
Zendesk is a customer relationship management (CRM) platform that helps sales teams manage and track customer interactions. It offers powerful features such as automated ticketing, customer segmentation, and analytics. The platform also allows sales reps to create custom reports and dashboards to better understand how their customers are engaging with their products and services. Zendesk also provides a range of integrations with other popular CRM platforms, allowing sales teams to access data from multiple sources.
Zendesk's intuitive interface makes it easy to track conversations and take action quickly. With Zendesk, sales teams can easily manage customer relationships, identify potential customers, and track the performance of their sales reps.
Sales Blink
Sales Blink is a sales CRM and productivity tool designed to help sales teams close deals faster. It offers a powerful suite of features including contact management, lead tracking, sales automation, analytics, and reporting. With Sales Blink, you can manage customer relationships, automate your sales processes, and gain valuable insights into your sales performance.
It helps you quickly find and track prospects, nurture leads, and close deals faster than ever before. Sales Blink also includes powerful analytics and reporting capabilities to give you the insights you need to make better decisions and optimize your sales process.
Conclusion
In conclusion, CRM software can be a valuable tool for sales reps. It can help them streamline and improve their sales process, capture and store customer information, and analyze the data to make better decisions. There are many different CRM software solutions available and each may offer different features and price points. By researching the different options, sales reps can find the best CRM solution for their needs.
About Post Author