You can scrape emails, phone numbers and other data of followers of a an Instagram profile.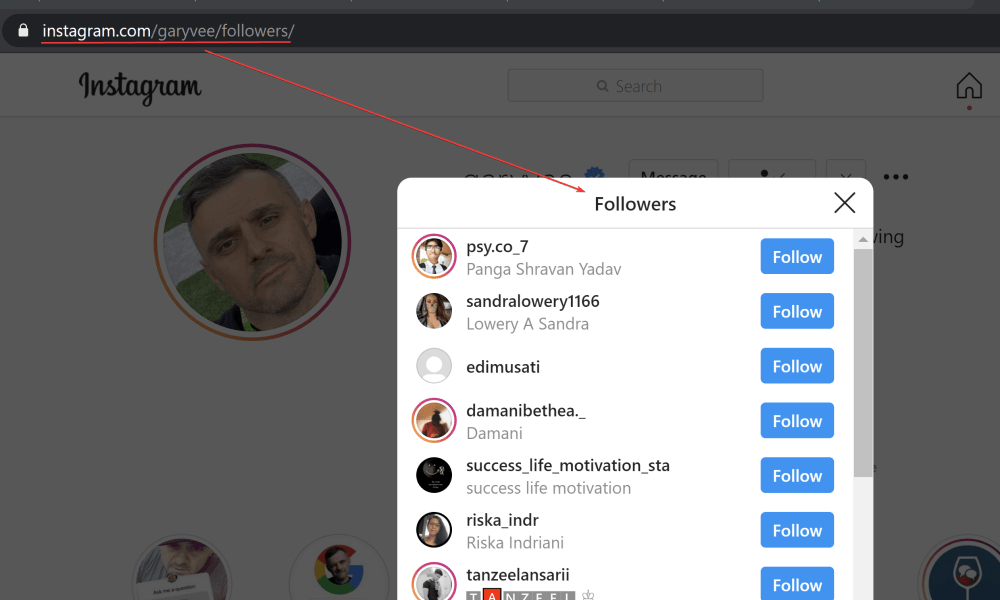 If you visit an instagram profile and click on followers, you'll be able to see the list of all followers.
Example: You can find the list of followers of garyvee from here.

Using our Instagram Follower Scraper, you can extract emails of all these people who have followed any Instagram profile.
GrowMeOrganic Follower Scraper - Scrape Emails from people who have followed an Instagram profile
How to extract emails from followers in Instagram – GrowMeOrganic
To scrape followers of a profile, you will first need to enter the username of that profile. (e.g.- garyvee)
Apply filters such as minimum & maximum number of followers (In Advance Filter), Must Have a website (Basic Filter) etc.
Click Extract User button to start scraping user's data from the user's followers.
About Post Author